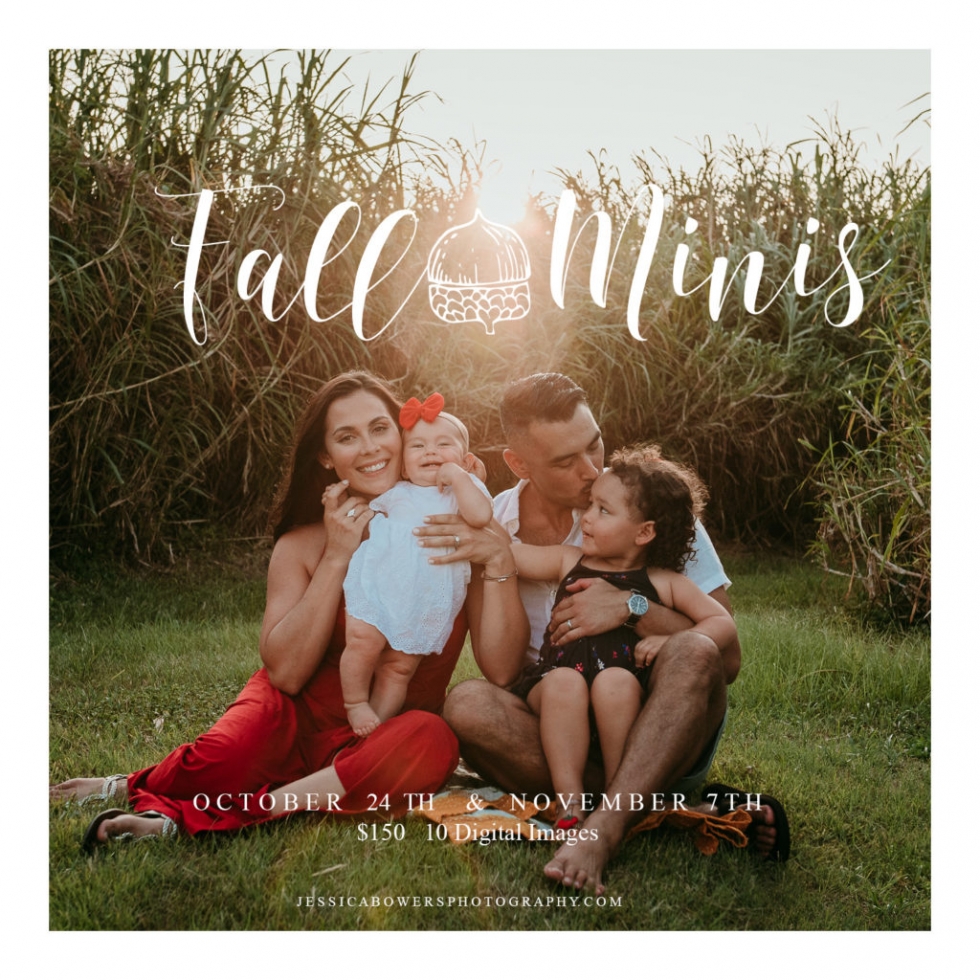 Please click HERE to inquire about a mini session!
October 24th:
Beach Location (or an on base location if we are under restrictions)
November 7th: (TBA)
Each Mini Session will last 20-25 minutes. A great chance to update your family picture just in time for Christmas Cards. My mini session "shoot list" includes a couple poses of your family and all the fun candid moments in between and an updated picture of your children. My typical mini session galleries consist of 30-50 images to choose from (depending on family size)
$250
**Best Value**
The "Everything"
With this package you will get a digital copy of all the edited images.
This price is ONLY available upon booking. You can not upgrade to this package later.
$150
The Basic
You will get to pick your favorite 10 images. If you have a hard time choosing you can purchase more digital images through your shopping cart in your gallery.
*Individual digital files can be purchased for $15 a piece or 10 for $100. (fall special)
Please click HERE to inquire about a mini session!