Here is a quick little guide to popular locations here in Okinawa. I will give a highlight of the good and maybe undesirable parts of the location so I can make a decision. Mostly in Okinawa there are popular locations because they WORK. Don't let a locations popularity fool you in thinking it isn't as great as it really is… Okinawa has difficult light and dramatic beauty so being able to capture those symontaliously is important. Some popular locations provide some relief from direct sun which is ideal :).
Toguchi Beach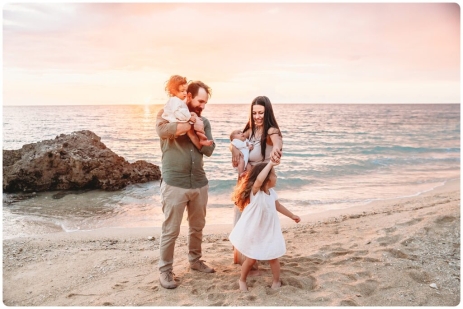 Toguchi Beach
This is probably my most used location and for good reason.
Pros:
Variety of looks. Rocks help diffuse the harsh light and provide some interesting landscape for your pictures.
This location provides nice lush greener for another type of look.
Multiple beach locations. We are able to walk a bit and get a whole other beach look very easily.
Parking. Accessible FREE Parking
Great during high tide or low tide. Close(er) to Kadena & Foster… closer than other desirable beach locations.
Cons:
Used a lot by a lot of different photographers… I would like to point out though to your non Okinawa friends and family, they won't know it is popular. they will just see a beautiful beach 🙂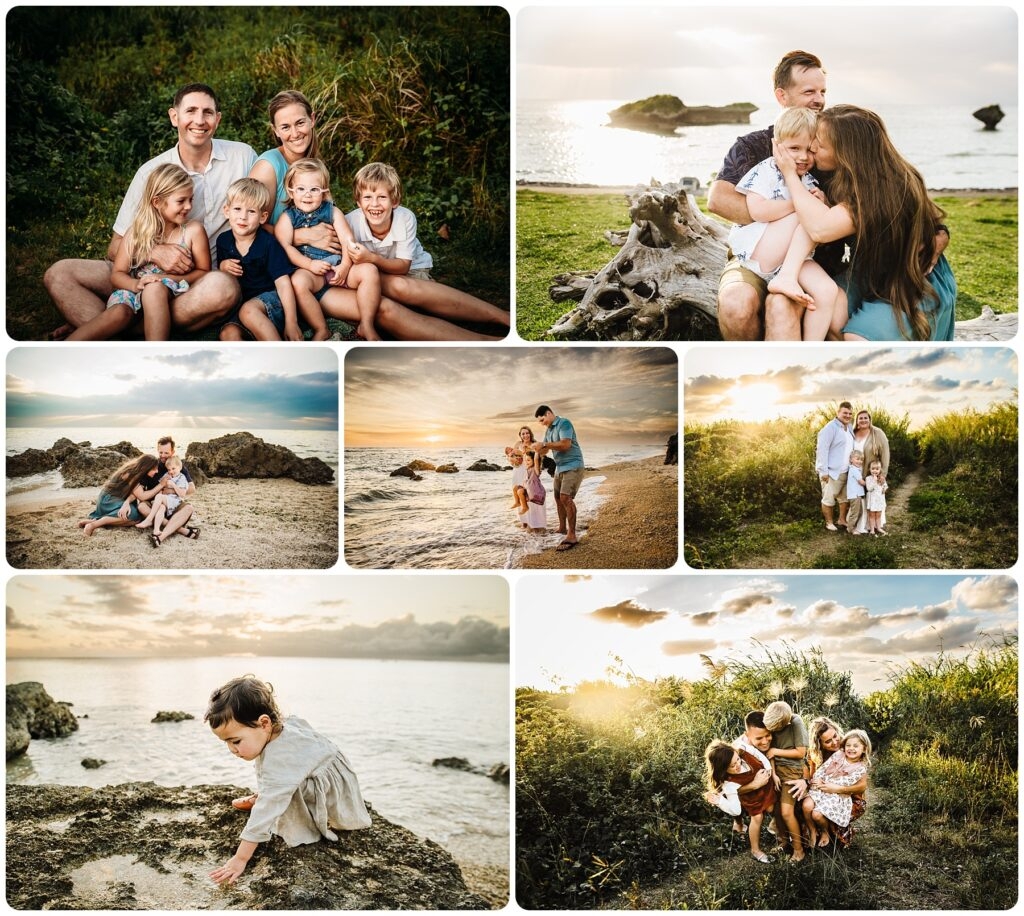 Maeda Point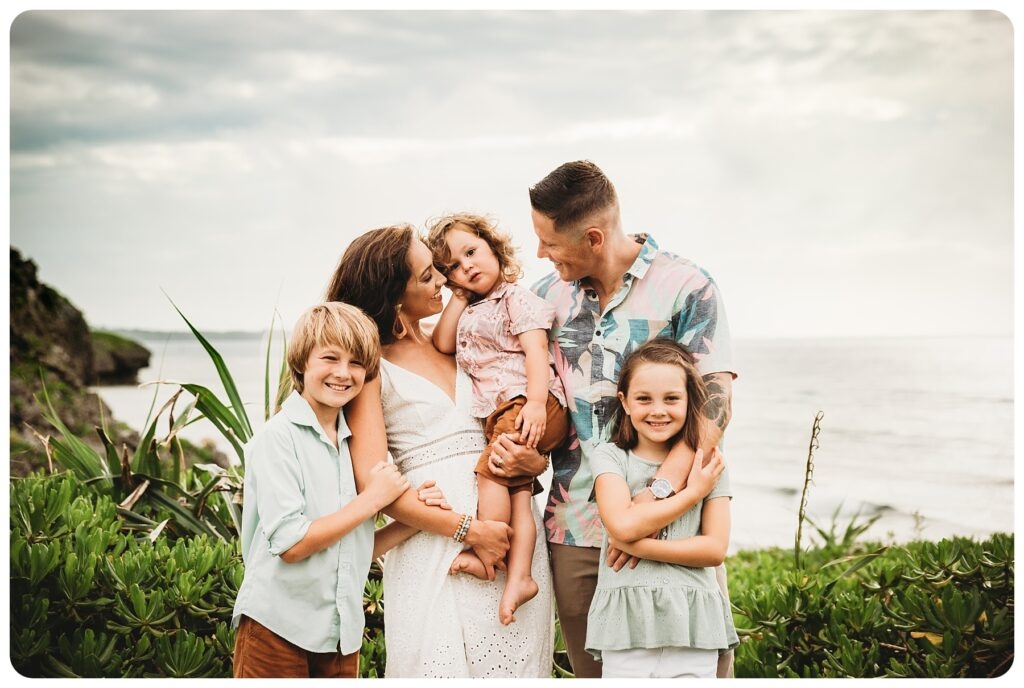 Maeda Point
Pros:
A unique "ocean" look that is NOT the beach
Cliffs and greenery make for interesting photos
Cons:
Usually always windy here.
Parking is tricky. The paid lot closes a little before sunset. Shooting here we usually have to adjust our time to wrap up before the sun actually sets… But the ease of having a paid lot is worth it.
Street parking is NOT an option.
Murasaki Mura (Yomitan)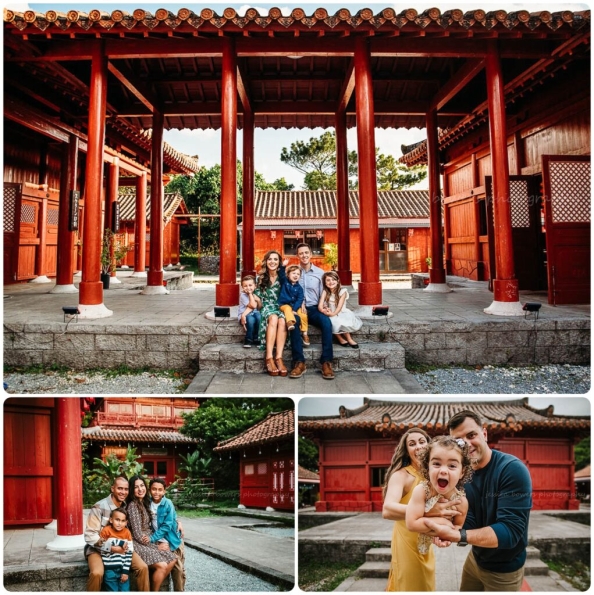 Murasaki Mura (Yomitan)
Pros:
Variety of looks.
Also could be considered "overdone" BUT what a fun unique location as a memory keepsake.
Lantern Festival adds even more to the Asian feel
Different looks, not just all red buildings. (however mini sessions are usually in just ONE spot here)
Parking. Free parking at location
No need to worry about the tides 🙂 Cloudy day is even better for this location.
Cons:
Paid entrance fee
No sunset pictures
You have to be more mindful of your photo session wardrobe.
Southeast Botanical Gardens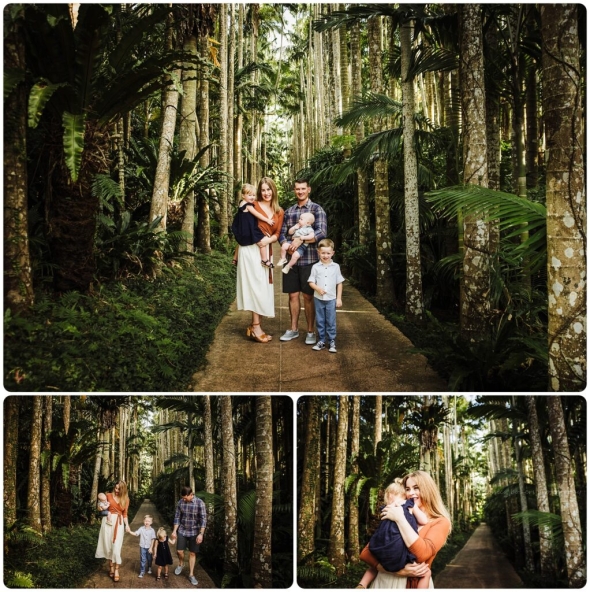 Southeast Botanical Gardens
Pros:
Lush greener
Unique look
Free & easy parking
Cons:
Paid entrance fee
Sometimes we have to adjust our shoot time to accommodate their odd hours.
BUGS. Mosquitos are an issue here
Mermaids Grotto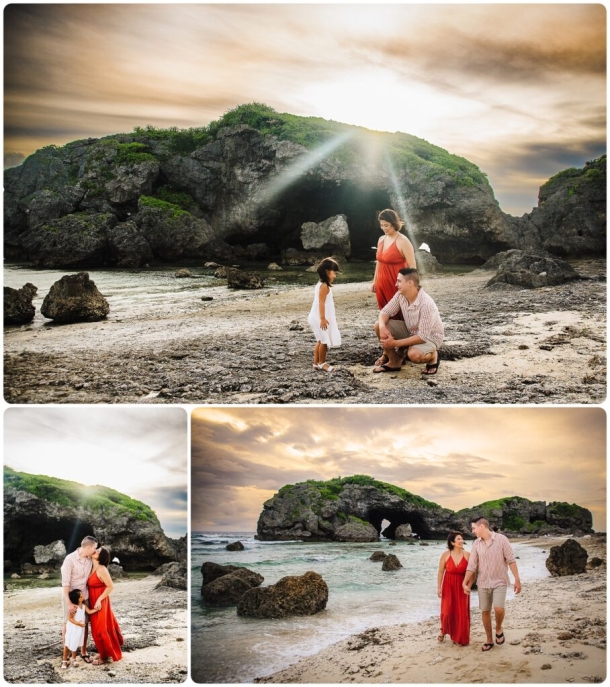 Mermaids Grotto
Pros:
Unique Look. The rock formations there are really fun and different.
Cons:
Parking is a gamble. Mostly it is fine BUT there are a ton of no-parking signs due to the surrounding resorts. It is not normally an issue but does get me worried sometimes.
The path down to the beach can be slipper after heavy rain fall.
Mostly coral beach landscape. Might be hard for new walking babies. The terrain is very uneven.
Better during high tide unless you want some of the mossy rock exposed.
Zakimi Castle Ruins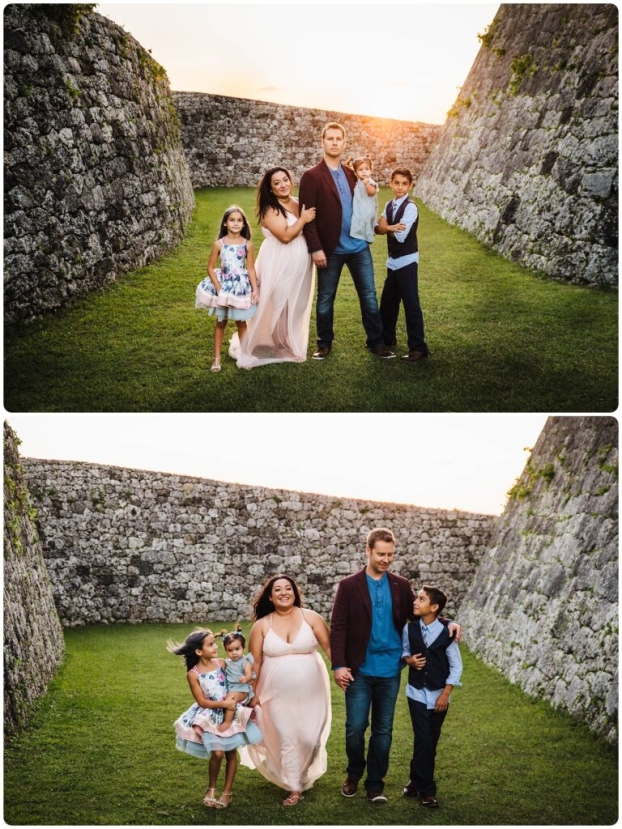 Zakimi Castle Ruins
Pros:
Very unique to Okinawa.
Free parking. No entrance fee
Cons:
Not a huge variety of looks.