Welcome to Fall!
I've been announcing fall mini's on my facebook page & email list but wanted to share it here also.
This is what is still available as of Sept 20th
10-19
2 Afternoon spots
11-09
1 morning spot & 1 afternoon spot.
For the full fall season I only have 2-3 spots left for full sessions, so book soon!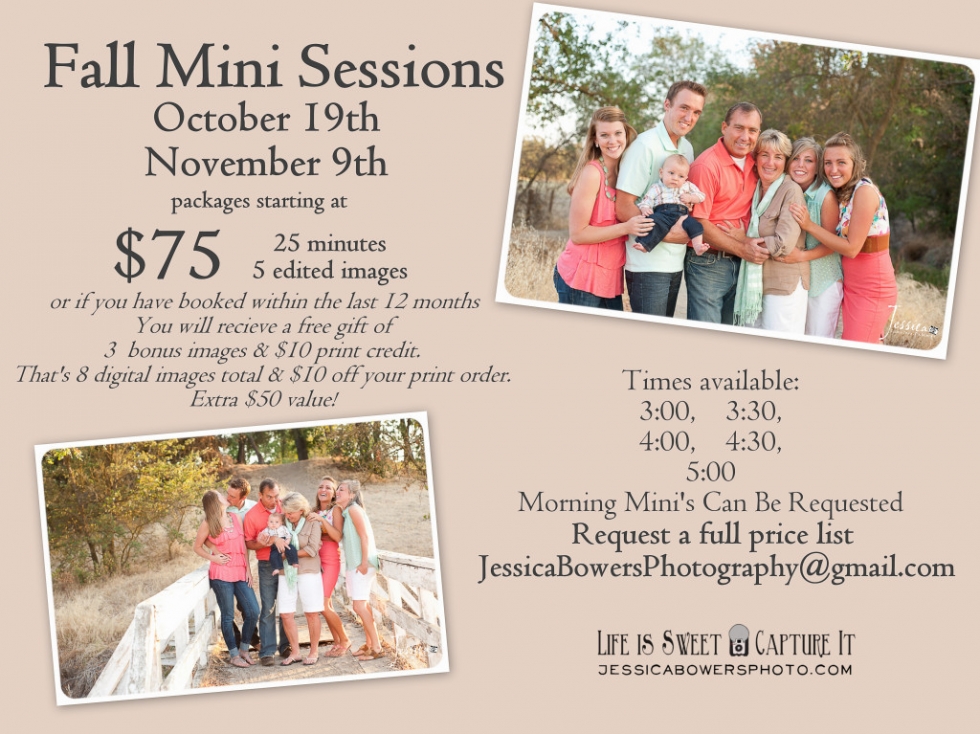 Share this great promo with your friends and family.
Like the mini package but can't make either day work. Inquire about my "Make Your Own" mini program. Get 2 or more friends to join you on a photo day and get this great deal.