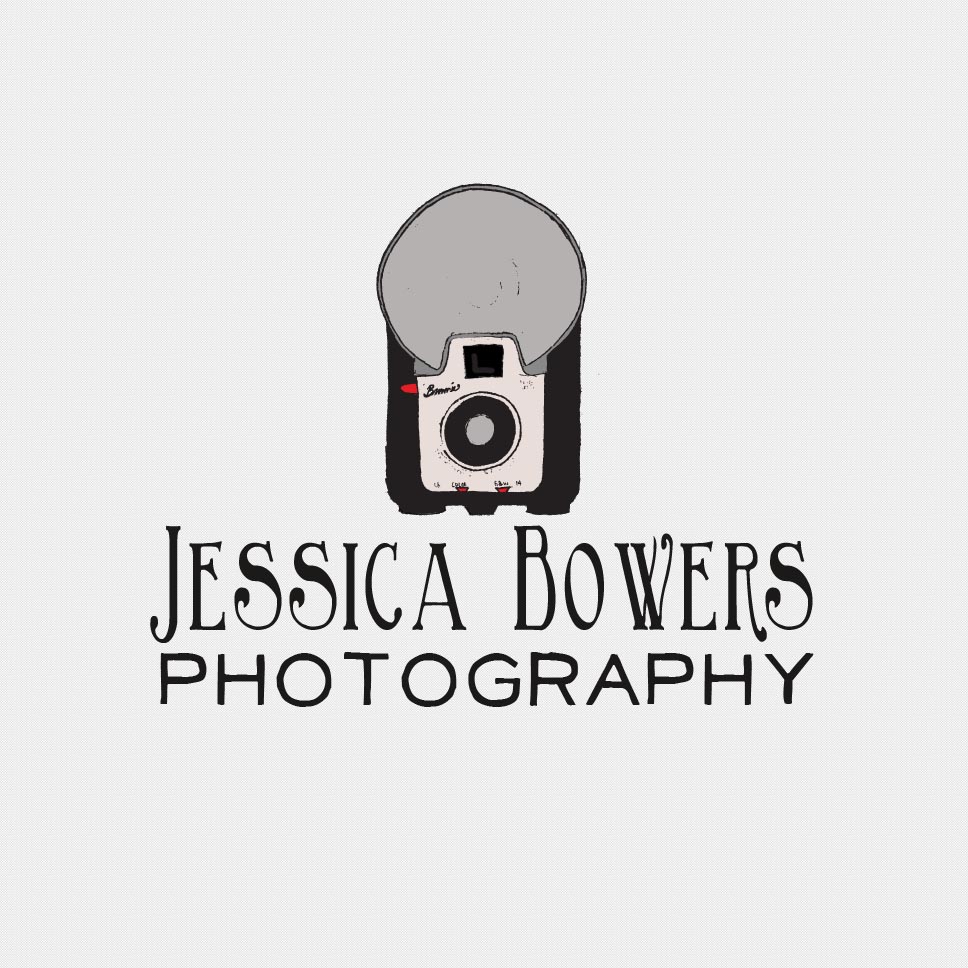 I am SO over the top thrilled with my design from OTF Designs. It is amazing. I love it so much. I was a lucky lady chosen for a free logo design.  I couldn't believe it! It was my lucky day.
My previous logo was something I had paid for from another designer and it was… OK… I was always anxious to change it. I was so happy to get this chance.
Kate was so great to work with. She really… I mean *really* listened to me! I was all over the place with the styles that I liked. She submitted a few for me to choose from and I was in love with one of the ones she sent over. This was a great starting place for us. I suggested adding a retro camera to the logo since I love old cameras and I wanted them to be part of my branding. So what did she do?. She HAND drew the perfect Brownie for my logo design. I was in love and over the top impressed. I love that she snuck my name in on the camera too.
I was  hooked!
Now I wanted everything to match. She put together a few other things for me for purchase. I really wanted my slogan to match my logo, she happily did that for me. I will defiantly be coming back to her in the future if I have any design needs.
Working with her was such a blessing. It came at the perfect time… just the absolutely perfect time- I was launching a new site, my style has really started to become my own. I needed the change to really bring it all together & her design did that for me.
Show some love to OTF Designs if you like my logo design also. Click here @ http://www.etsy.com/shop/OTFdesigns to check out her esty shop & http://otfdesigns.com/ is her blog page